Alex Maddie 
We left the hostel at around 9:00am and walked to the train station. We caught the 9:32 train to Nara which took around an hour. The train was very crowded. We then caught a bus to Nara park. We saw and fed a lot of friendly deer.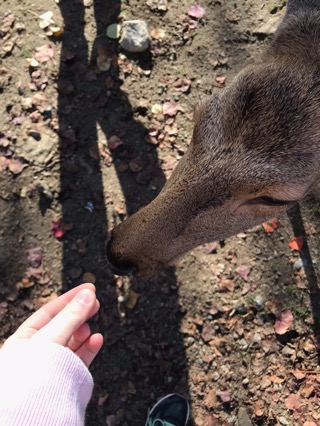 We walked through the park to the Todaiji temple. Inside the temple was a Daibutsu (a really big Buddha).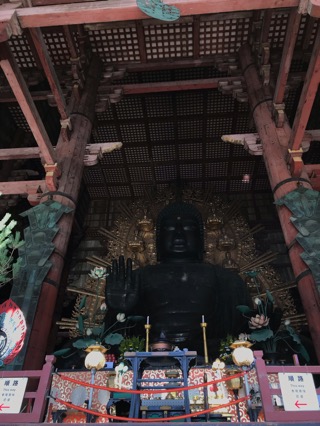 In the Todaiji Temple there was this tunnel that is the same size as the Buddha's nostril (30x37cm). It is said if you make it through the hole you will be protected from bad health.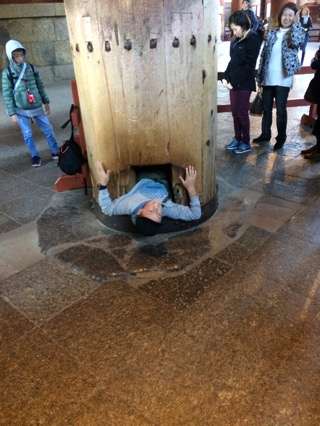 After that we had lunch and watched mochi making. Next we travelled back to Kyoto then caught another train to Arashiyama where we visited the bamboo forest.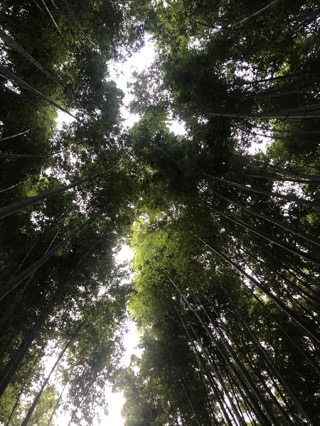 We also went to the Tenryuji Temple and walked around the park.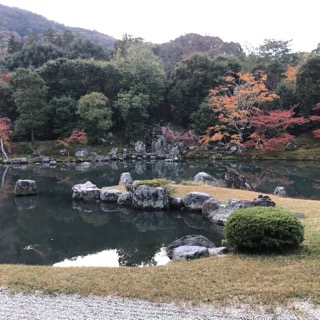 When we made it back to Kyoto station we met up with Yuriko (a student teacher from back in 2015) and had dinner with her. For dinner we went to a gyudon restaurant and then to family mart for dessert.